in-depth research & writing
Tridium – the operating system of the Internet of Things
Tridium, an independent business of Honeywell, recently launched a comprehensive campaign centered on its flagship product, the Niagara software framework. Working over a 7-month period with the awesome team at Elevation Advertising, I wrote the bulk of a new website, brochure and sales material, PowerPoint presentations, video scripts, event displays, and additional items.
Click image for samples: Video, Web, and Sales Material
Luck Companies – being responsible from the ground up
How do you tell the story of an industrial company's efforts to increase environmental sustainability? Working with Owen Design Co. and Luck Companies, this 60-page report focuses on people and communities. With a strategic emphasis on imagery and graphics, it's also easy to understand and engaging.
Click image to download a copy of IMPACT
PaverSystems – making stones that rock
This inspirational guide provides ideas and answers to help homeowners and architects design a better environment. In the end, what seems like ordinary construction material turns out to be a key element that can make or break a space.
The InnerWill Leadership Institute – good people doing great work
Working with Owen Design Co., Johnson Banks, and the InnerWill leadership team, we developed and launched the website for InnerWill, a non-profit Values Based Leadership organization committed to developing better people, braver leaders, and a wiser world.
Click image to open the InnerWill website
concepts & campaigns
Worth Higgins & Associates – personalized thank-you gifts
Even a goal as simple as "we want to send our clients a gift" can become something more.
Working with Owen Design Co. and Worth Higgins & Associates, we created a unique set of personalized Pantone Books for designers and production managers. Useful and fun, they made an impact and were welcome additions to our customers' desks.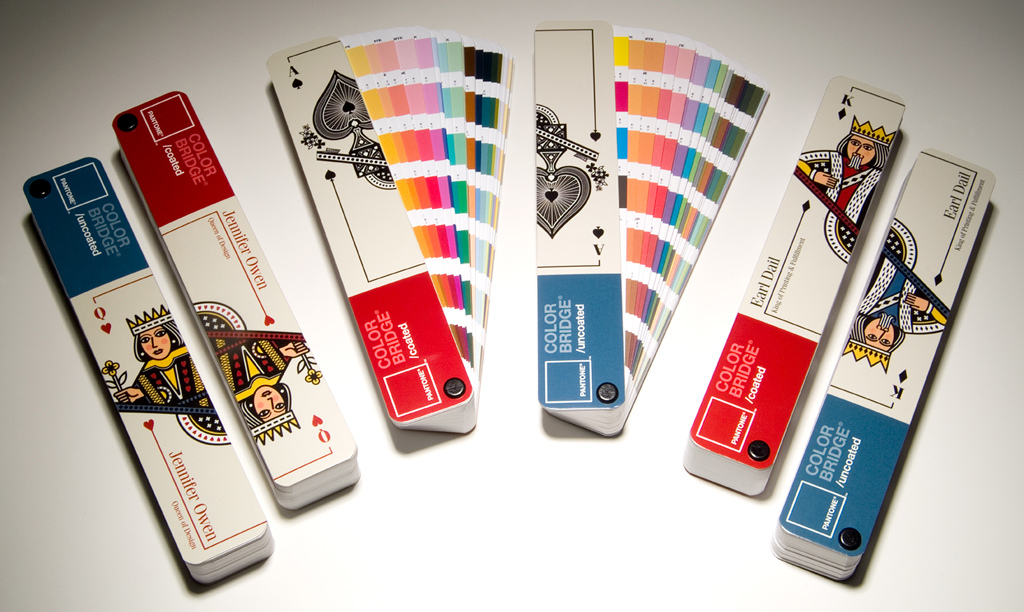 Virginia Tourism Corporation – love is everywhere
One of the joys of working on a long-term project is finding ways to extend a brand across markets, geographies, and missions. Check out these selections from a campaign for Virginia Is For Lovers (the Virginia Tourism Corporation). It includes everything from buses to events to billboards, tv, radio, international, and specialty markets.
More ads – radio, TV, posters, small space
Speeches, campaigns, articles, reports, even honest-to-God academic papers: after more than two decades of writing commercially, I've been lucky to work in nearly every medium with a huge cross-section of industries.
advice, creative direction, teamwork & training
Teaching media – the academy in action
For more than 10 years, I was a professor and administrator at VCU's Robertson School of Media and Culture. I specialized in teaching applied creativity, and worked to establish the school's international reputation.
Har-Tru – authentic tennis, research & retail
Working with Owen Design Co. and Har-Tru Sports, we merged two existing product catalogues into one comprehensive sales piece. Consulting on retail sales and brand dynamics, we developed and designed a new catalogue that presents a large array of products in a simple and energetic format. In addition, an extensive research project was conducted to guide ongoing sales and the future direction of the Har-Tru brand.
VHCA – assisting the providers of assisted care
Working with the staff and key stakeholders of the Virginia Health Care Association, we conducted a comprehensive review of all marketing and communications materials and channels. In addition, a thorough set of recommendations and a roadmap for ongoing communications was created for the coming year. Sorry, due to the proprietary nature of this project, samples are not available. But, please feel free to check out their website for fun.
industry experience
Brands I've helped along the way
I may have missed a few; but this list includes most of the companies and brands I've been fortunate to work with.